Hello from Illinois again! I've been here for a week and will be here until just before Christmas. I must say that I don't enjoy that winter cold one bit, kudos to you Midwest Lolis who put up with this every year!
So anyway I have been in the season for Christmas shopping! :sparkle: I've been stalking EGL sales for some deals but I'm either too late, or nothing really catches my fancy.
So! I have turned to Etsy as my current shopping site of choice, and I've bought some delightful things already! I've also come across some very lovely items that are unfortunately out of my budget, but are very lovely.
Today's collection: Hats and fascinators!
Raven Fascinator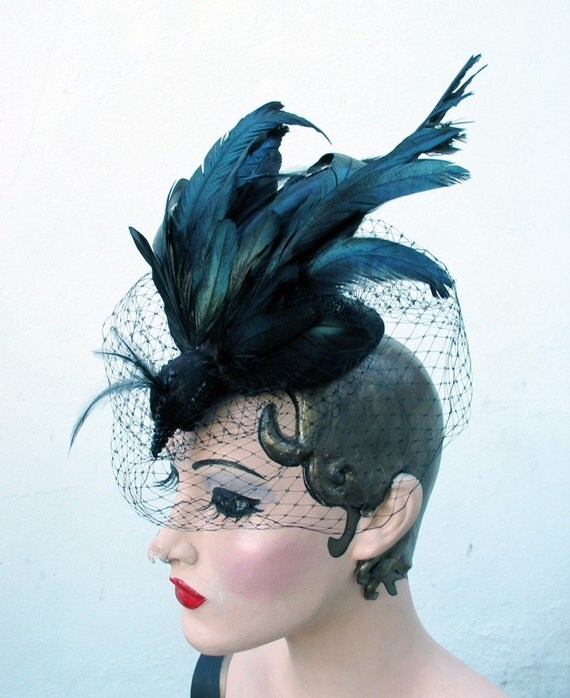 Look at this beautiful Raven fascinator by BatcakesCouture. I can imagine a beautiful gothic lolita in Moitie or Atelier Pierrot with this beautiful eyecatching hat.
Unfortunately, it is pretty expensive! I love every bit of this hat and I think that it's so well put together, but my wallet just can't justify that $600 price tag right now. 😥
There are some other very beautiful hats and accessories in her store, so check those out!
Bird's Nest fascinator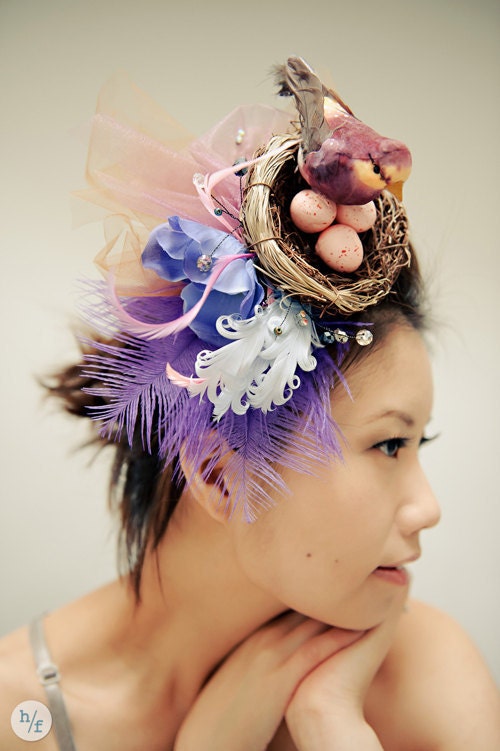 This gorgeous work by MyFeatherBand is just so lovely! I am really into birds at the moment, so this lovely piece caught my eye. I love the colours and the excellent use of feathers, which isn't too tacky.
There are a lot more feather products in store, so do have a look at those!
Butterfly Crown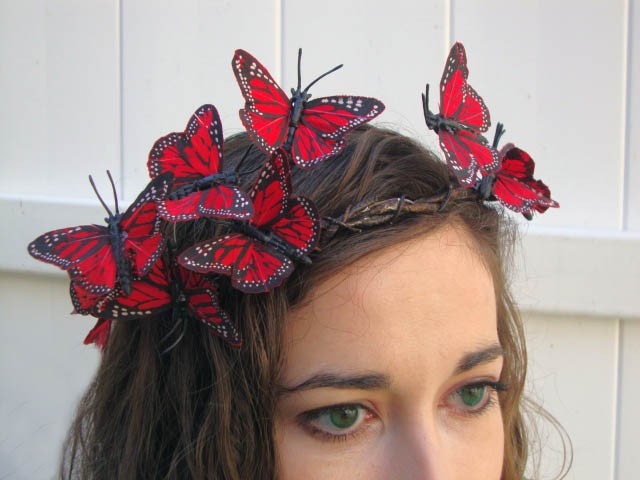 This lovely butterfly crown by NeesieDesigns is a work of art! I can imagine this piece on classic/country/mori mixes!
Great prices, and there's a sale until Dec 2011 too! Remember to use her promotion code if you are buying from her!
I bought a Yellow Bird Barette from her. I should be receiving it soon, so I'll be able to do a review.
Red Queen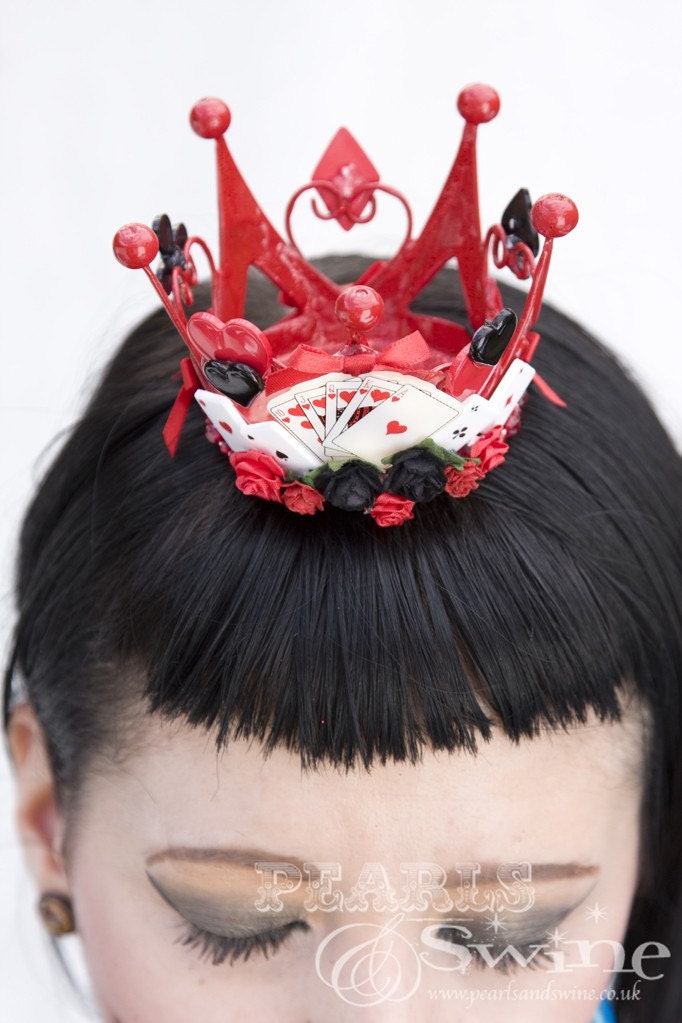 And if you like trump motifs as much as I do, this gorgeous tiara by Pearls&Swine will be entirely up your alley. What a great, striking look, and the price isn't utterly ridiculous either.
I'm also amazed and enthralled by the huge cherries in her store! How in the world does it stay on?!
Crochet Food headbands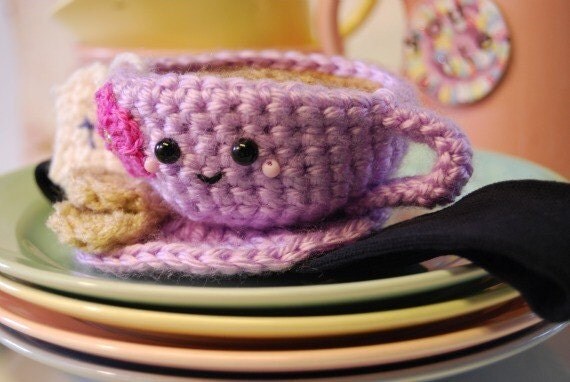 And if like me you prefer food on your head, check out youcute's range of crocheted food headbands, in particular this adorable teacup!
Everything is just so goshdarn adorable in here I'm having trouble deciding! I do also love that melted ice cream!
Well, it's back to shopping for me! XD Let me know what other exciting finds you found online too! :kitty: